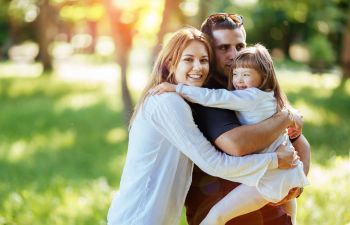 If you are a caretaker for someone with Down syndrome, you know how difficult everyday tasks like brushing and flossing can be. However, maintaining optimal oral health is essential, as it can impact their overall health and quality of life. While going to the dentist can be a stressful event, it is important that you let a dentist perform routine dental exams. There are certain oral health conditions that Down syndrome patients are more vulnerable to, including the following:
Unusual growth patterns for baby teeth – Children with Down syndrome often wait twice as late for baby teeth to emerge (12 to 14 months). In addition, they may experience missing baby teeth or they may erupt in a different order than what is normal for most kids.
Crowded upper teeth – It is common for Down syndrome patients to have a smaller upper jaw, which can crowd the upper teeth and lead to a need for orthodontic correction.
Compromised immune system – Any medical condition or disability that leads to a lower immune system can increase one's risk of gum disease. Periodontal disease develops due to bacteria and infection in the gums, and it needs a strong immune system to help fight off the attack.
Going to the Dentist
Along with brushing twice a day and flossing daily, it is critical that you bring the adult or child with Down syndrome to the dentist every six months (or more if your dentist recommends). Digital x-rays will be taken to monitor common oral conditions and a professional cleaning can help prevent gum disease and decay.
At Mitzi Morris, DMD, we know that going to the dentist can be frightening for children and adults with Down syndrome or other special needs. We are here to help you make the dental visit as comfortable and stress-free as possible. We have a caring staff, relaxing amenities and sedation dentistry if preferred. As your partner in dental health, we strive to lessen your challenge when it comes to giving the gift of a healthy smile.