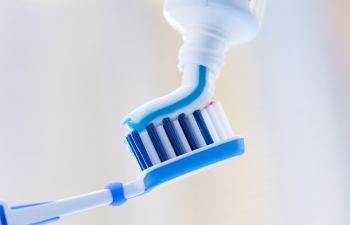 Brushing your teeth is a task that you perform twice a day (we hope). This job is very important and one you can't slack off on if you are trying to protect the health of your smile. Brushing your teeth requires following a few rules if you want to do it right.
Keep your toothbrush in top condition

You can't expect to keep your mouth clean if your toothbrush isn't clean. To avoid bacteria laden bristles, keep your toothbrush stored in a dry, open space and rinse it after each use. In addition, be sure to replace your toothbrush every 3 to 4 months, unless you notice the bristles are fraying before then.

Use a fluoride toothpaste with an ADA seal

There are countless types of toothpastes to choose from. No matter which specific brand you choose, make sure it contains fluoride and carries the seal of approval from the American Dental Association. If you are in doubt, ask your dentist if you are using the best toothpaste for your specific oral health needs.

Brush for two minutes, twice a day

This one simply isn't up for debate. Although two minutes may seem like an eternity when you are ready to go to bed or trying to rush out the door for work, it is the necessary duration that should be spent scrubbing your pearly whites.

Brush all surfaces of your teeth and tongue

Just brushing the front visible portions of your teeth would be a detrimental mistake. Decay can develop on any surface of your teeth, especially those back, hard-to-reach spots. Cleaning your teeth near the roots is also important to ensure that plaque doesn't build up along your gum line and cause inflammation or periodontal disease. Lastly, don't forget your tongue. Millions of bacteria reside on your tongue surface; scrub this away and your breath will benefit too.
Still not sure if your hygiene routine is up to par? We are happy to discuss your tooth brushing habits at Mitzi Morris, DMD. Remember that once you've put down your toothbrush, your job isn't done. Reach for the floss to give your smile a better step towards optimal health.