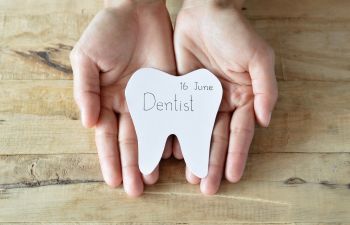 We are in an era where countless industries are going digital. Tasks and operations are getting done more efficiently, more accurately and often more comfortably. The upsurge in digital technology has certainly transformed the way we receive health care – including dental health. In fact, "digital dentistry" has revolutionized dental care in many ways. What does it mean for you?
Digital dentistry refers to a wide range of dental technologies and devices that use computer controlled or digital components to operate. Digital dentistry may include one or more of the following innovations to improve patient care:
Digital X-Rays
Laser Dentistry
Intraoral cameras
Cavity Detection Devices
Computer-aided implant (CAD) dentistry (same day crowns)
Digital Patient Education
Digital Records
Cosmetic Design Software and Shade matching
3D Imaging or Cone Beam CT Scans
The Advantages of Digital Dentistry
The benefits of using digital dentistry are just as expansive as the list of technologies and innovations available. Patients can take advantage of improved efficiency, which includes less time and less cost to get treatments. In addition, procedures can be performed with greater accuracy and better outcomes, especially when it comes to restorative dentistry. Many treatments can also be carried out with less invasive methods, making dental care more comfortable for the patients involved. There's no question that digital dentistry is a win-win for both patient and dentist.
At Mitzi Morris, DMD, we are proud to bring the latest dental technologies to your dental care experience – which we believe will ultimately benefit your smile as well as your comfort and schedule. To learn which modern digital services we offer, please stop by our office or give us a call.
Mitzi Morris, DMD, PC – Roswell Dentist
1295 Hembree Rd, Suite B202
Roswell, GA 30076
Phone: 678-459-2990