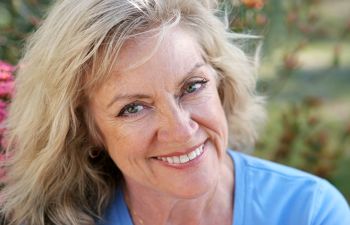 Oral cancer is one of the most deadliest forms of cancer. But it doesn't have to be that way. When oral cancer is detected early, it is easily and successfully treated in most cases. While your dentist will perform an oral cancer screening at your routine checkup each year, it is a task you can do at home as well. It only takes a few minutes, and only requires a mirror and a set of good eyes.
Examining the neck, throat and oral cavity is a relatively simple task when compared to other parts of the body such as internal organs. Early diagnosis leads to better prognosis!
We recommend that once a month, you give yourself the following exam. It should only take 2-3 minutes and could save your life, or the life of a loved one!
How to Perform an Oral Cancer Self-Exam
Keep in mind that oral cancer can involve the entire oral cavity (lips, tongue, cheek) as well as the throat. Therefore, your at-home exam should cover all of these areas. You'll need to use a mirror and be under good lighting. Look and feel the lips, inner cheek, gums, all surfaces of the tongue and roof of mouth. You will need to pull your cheek out and tilt your head back to view all of these areas. Last, feel your neck and under the jaw for any sign of enlarged lymph nodes or swelling.
What To Look For?
Here's a list of oral cancer symptoms that you need to take note of during a self-exam:
White patches
Red Patches
Sores
Abnormal lumps or thickening
Chronic sore throat/hoarseness
Difficulty chewing/swallowing
Masses or lumps in the neck
When to Contact Your Dentist
We know that the mouth can experience sudden and rapid changes. This can cause patients to avoid or be uncertain about calling their dentist to report a sore. What if it is just a canker sore? A good rule of thumb is to let us know if you have a suspicious area or sore that is not better after 14 days. It's always better to be safe than sorry!