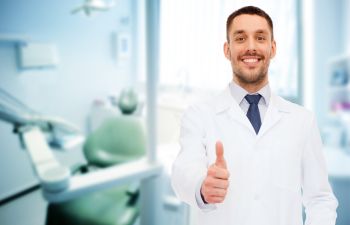 Are you bothered by frown lines, crow's feet and other signs of aging on your face? For some, wrinkles and deep lines can be a significant concern. They may even sabotage the way you feel about yourself or change the way others perceive you. While plastic surgery can be an effective solution to turn back the hands of time, not everyone is willing or able to go under the knife to gain a more youthful appearance.
The answer to a younger looking face may be easier than you think. What if you could revitalize your face with a few injections after your dental appointment? With the aesthetic expertise of Dr. Mitzi Morris, enhancing your smile as well as your surrounding facial features is just simple and convenient.
As we grow older, our skin naturally loses volume and elasticity. This causes sagging skin, unwanted wrinkles and deep-etched lines throughout the face. The most proven and effective non-surgical treatment for facial aging is dermal fillers. Fillers are facial injections that can restore volume to aging areas of the face and revitalize the skin. When placed strategically, fillers can fill deep creases, reduce wrinkles and contour the face to reveal a more youthful and attractive appearance. While only temporary, some fillers can last 12-18 months! A valued return on a budget-friendly and non-invasive treatment.
What is Juvéderm?
Juvéderm® is one of the most popular dermal fillers on the market. The ultra-smooth injectable material contains a hydrating substance known as Hyaluronic acid (HA), a component that is naturally lost in our skin as we age, causing it to lose volume and structure. Juvéderm can last up to 9 months or more and is known for its seamless, natural-looking results.
What can Juvéderm treat?
Juvéderm is an FDA-approved filler that can be used to do everything from add volume back to flat cheeks, soften the look of wrinkles around your nose and mouth, and plump your aging lips. In other words, if you have the common 11's between your brows, crow's feet, smile lines, nasolabial folds or thinning lips you may be an excellent candidate for this dermal filler.
Your One-Stop-Shop for a Youthful Smile
At the office of Mitzi Morris, DMD, we can help you attain a beautiful smile with our advanced cosmetic dental treatments. However, we can take it one step further and frame your new smile with our expertise in facial injections. For your valued convenience, Dr. Morris is fully qualified to administer Juvederm as well as Botox to address unwanted signs of facial aging. Schedule your consult today!