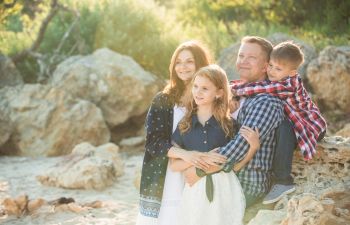 Virginia University and the University of Pittsburgh show that "dental fear" affects up to 25% of the common population. Dental fear is often used interchangeably with the term dental anxiety. While the condition is certainly real, the consequences are unfortunately real too. Many sufferers avoid the dentist altogether, leading to oral health problems that are highly treatable and preventable.
Do you get nervous thinking about going to the dentist? It's important to determine whether your reaction to professional dental care is something you can overcome yourself, or whether it is something you need to ask for help on. At Mitzi Morris, DMD, we are fully prepared to help patients with dental anxiety or dental fear. We realize that this condition can be minor or severe, or lie somewhere in between.
What You May Fear:
Needles/Pain
Feeling out of control (someone working over you, in your mouth)
Sounds (dental drill, scraping, etc)
Smells of the dental office
Choking/Gag Reflex
Repeat of a bad experience from past
What You May Experience if You Have Dental Anxiety:
Racing heart
Sweaty palms
Shortness of breath
Other medical symptoms of panic or anxiety
What Sedation Dentistry Does
In any case, your level of sedation can be titrated or adjusted at any point during the procedure. Sedation dentistry does not mean you are "put to sleep." However, you can be put into a state of deep relaxation and comfort. While you may even communicate with the dentist during your procedure, you won't be bothered by the work being done and you may not even remember what happened after the sedation is removed.
The most important benefit that sedation dentistry offers is that it allows anxious patients to get the dental treatments they need and deserve, whether it is a routine cleaning to protect their health or a smile makeover they have always wanted. If you have any of the above symptoms when you think about scheduling your dental appointment, ask about your options for sedation dentistry at Mitzi Morris, DMD.
Mitzi Morris, DMD, PC – Roswell Dentist
1295 Hembree Rd, Suite B202
Roswell, GA 30076
Phone: 678-459-2990