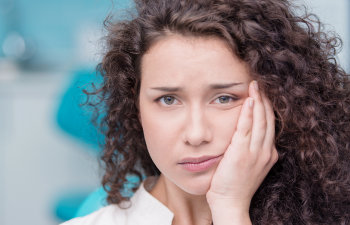 Tooth sensitivity can be a frustrating and uncomfortable condition that affects many individuals. If you cringe when enjoying your favorite hot or cold foods, you may be experiencing tooth sensitivity. At the office of Dr. Mitzi Morris, we can help patients understand the various causes of tooth sensitivity and provide valuable insights into effective treatment options.
Understanding Tooth Sensitivity
Tooth sensitivity, also known as dentin hypersensitivity, occurs when the underlying layer of dentin becomes exposed. Dentin contains microscopic tubules that lead to the tooth's nerve center, making it susceptible to external stimuli such as temperature, pressure, or acidic substances. When the dentin is exposed, these stimuli can trigger sharp, temporary pain or discomfort.
Common Causes of Tooth Sensitivity
Unfortunately, there are several factors that can lead to sensitive teeth, some of which may be in your control and others that are not. Dr. Morris will consider the following culprits when treating your dental sensitivity:
Tooth Enamel Erosion: Acidic foods, frequent consumption of carbonated drinks, and stomach acid reflux can erode the protective enamel layer, leading to dentin exposure and sensitivity.
Gum Recession: When gums recede, the tooth roots become exposed, which lack the protective enamel covering and contain sensitive nerve endings.
Brushing Technique: Aggressive toothbrushing or using a toothbrush with hard bristles can wear away enamel and contribute to sensitivity.
Dental Decay: Cavities and tooth decay can expose the dentin, causing sensitivity.
Teeth Grinding: Habitual teeth grinding or clenching can wear down enamel and expose dentin.
Dental Procedures: Some dental treatments, such as teeth whitening or dental restorations, may cause temporary sensitivity.
Treatment Options for Tooth Sensitivity
The good news is that you don't have to live with sensitive teeth. Depending on the cause of your sensitive tooth, we can recommend one or more of the following to help you regain your smile comfort:
Desensitizing Toothpaste: Specialized desensitizing toothpaste containing compounds like potassium nitrate or fluoride can help reduce sensitivity over time.
Soft-Bristled Toothbrush: Switching to a soft-bristled toothbrush and adopting a gentle brushing technique can help prevent further enamel erosion.
Fluoride Application: In-office fluoride treatments or prescribed fluoride gels can strengthen enamel and reduce sensitivity.
Dental Bonding or Sealants: Applying dental bonding or sealants to exposed tooth surfaces can provide a barrier and alleviate sensitivity.
Gum Grafting: In cases of severe gum recession, a gum graft procedure can restore gum tissue, cover exposed roots, and reduce sensitivity.
Dental Restoration: If tooth decay or damaged restorations are causing sensitivity, your dentist may recommend appropriate treatments such as fillings or dental crowns.
Avoiding Acidic Foods and Drinks: Limiting the consumption of acidic foods and drinks can help prevent enamel erosion and reduce sensitivity.
Night Guards: If teeth grinding is contributing to sensitivity, wearing a custom-fitted night guard can protect teeth from further damage.
Ways to Prevent a Sensitive Smile
Maintain a consistent oral hygiene routine of gentle brushing and flossing.
Use a fluoridated mouthwash to strengthen enamel.
Limit acidic foods and drinks and rinse your mouth with water afterward.
Visit your dentist regularly for check-ups and professional cleanings.
Tooth sensitivity can significantly impact your daily life and enjoyment of food. By understanding the causes and available treatment options, you can take proactive steps to address tooth sensitivity and find relief.
If you're experiencing tooth sensitivity, consult with Dr. Mitzi Morris in Roswell. We can provide a personalized treatment plan to alleviate your discomfort and restore your smile's comfort and confidence. Remember, a healthy and pain-free smile is within reach!