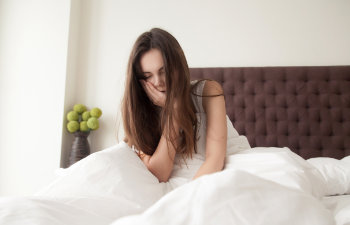 There is no doubt about it, teeth grinding is a bad habit. While some people clench or grind their teeth during times of stress, others do it while they sleep. What you may not know, however, is that the consequences of teeth grinding don't always stay hidden. While you may understand how teeth grinding can damage your teeth, cause headaches or produce sore jaw muscles, did you know that this habit can also change the shape and appearance of your face?
If left untreated, there multiple ways that bruxism can contribute to a change in your appearance, particularly when it comes to your smile and the shape of your lower face.
How Does Bruxism Cause Aesthetic Changes?
Teeth grinding, also known as bruxism, can cause changes in facial shape over time, particularly in the jaw area. Bruxism involves the clenching or grinding of teeth, often during sleep or times of stress. The constant pressure and friction from the grinding can cause a variety of problems, including:
Jaw muscle hypertrophy: The constant contraction of the jaw muscles (masseter muscles) during teeth grinding can cause them to become enlarged, leading to a more prominent and square-shaped jawline. Bulky masseter muscles are associated with a masculine appearance.
Temporomandibular joint (TMJ) disorder: Bruxism can cause strain on the TMJ, the joint that connects the jaw to the skull. Over time, this can lead to pain, stiffness, and changes in the shape of the jaw.
Tooth wear and loss: The excessive grinding and clenching of teeth can cause them to wear down and even break or become loose. This can lead to changes in the alignment of the teeth, which can affect the overall shape of the face. Constant abrasion of your teeth may also cause the yellow dentin layer to become more visible, which means unsightly discoloration throughout your smile.
Changes in bite: The repeated grinding of teeth can cause changes in the bite, or the way the upper and lower teeth fit together. This can lead to further jaw problems, as well as changes in the shape of the face.
Get Treatment for Teeth Grinding in Roswell
At the office of Mitzi Morris DMD, we offer the latest, most proven treatments for teeth grinding or bruxism. Not only can we protect your smile health from teeth grinding threats, but we can also preserve your appearance. Call today to learn more about custom night guards to prevent negative teeth grinding outcomes.