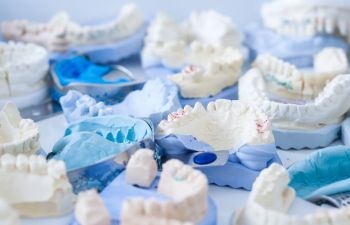 Dental veneers continue to be one of the most popular advancements in cosmetic dentistry. They can address a wide variety of aesthetic concerns and give patients an immediate "Hollywood smile" with minimal procedure time. Porcelain veneers are frequently referred to as instant orthodontics and here's why.
Porcelain veneers are wafer thin shells of ceramic that are bonded to the front surfaces of your teeth. Veneers are semi-translucent so they blend in naturally with your existing tooth structure. Porcelain veneers are purely cosmetic, which means they are not used for the back teeth or the teeth that don't show when you smile. Veneers are also not intended to correct misalignment or address jaw problems like traditional orthodontics would do. However, there are countless patients for which porcelain veneers are the perfect solution.
Veneers can erase a number of cosmetic imperfections, including the following:
Crooked teeth
Tooth gaps
Asymmetrical teeth
Chipped teeth
Cracked teeth
Stained or discolored teeth
If you are embarrassed by your smile due to one or more of the above issues, but don't want to spend the time in braces, then porcelain veneers may be for you. Veneers are termed as instant orthodontics because they make it appear as if you've undergone months of braces. Veneers can balance and straighten the appearance of your smile with only two convenient office visits.
It is important to realize that porcelain veneers require a small amount of your existing tooth structure to be shaved off or removed. This is not a painful procedure and it allows the veneer to bond more securely to your teeth. However, it does make veneers an irreversible procedure – which is not a concern for the overwhelming majority of patients who love their porcelain veneer results. Veneers are stain-resistant and can be cared for like your natural teeth.
At Mitzi Morris, we love helping patients attain the smile of their dreams using porcelain veneers. If you would like to find out if you are a candidate for veneers, please schedule a cosmetic dental consultation with us today.