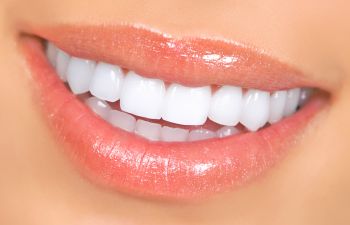 Are you covering up your teeth when you smile? Many patients struggle to find pride or confidence in their smile when their teeth are crooked, stained or otherwise flawed. The good news is that a cosmetic dentist can offer an instant solution. Porcelain veneers represent one of the most life-changing procedures in cosmetic dentistry. In just 2-3 office visits, veneers can transform your imperfect teeth into a beautiful, "picture-worthy" smile.
What Can Veneers Fix?
One of the main reasons that cosmetic veneers are so popular is that they are very versatile. In other words, veneers can effectively address a wide range of dental imperfections. Whether you were born with unsightly teeth or your teeth gradually lost their beauty over time, porcelain veneers may be your answer now.
Porcelain veneers are designed to cover up or conceal the flaws of your smile. Therefore, they are typically reserved for the front teeth. Ideal candidates for veneers are those with one or more of the following aesthetic concerns:
Misshapen teeth
Gapped or widely spaced teeth
Discolored or stained teeth
Chipped or worn down teeth
Crooked teeth
What Does a Smile Makeover with Veneers Involve?
Veneers requires multiple steps that can typically be completed in just two to three office visits. First, your cosmetic dentist will listen to your specific goals and take an impression of your teeth so that a set of custom, high-quality veneers can be crafted. Next, your veneers (wafer-thin shells of porcelain) can be placed. This includes shaving off a tiny portion of your tooth enamel so that the veneers can strongly bond to the front of your teeth. Once your veneers are bonded in place, we can make minor adjustments for your comfort and polish your veneers to finalize your new Hollywood smile.
Top Benefits of Porcelain
Porcelain is an excellent choice of material for cosmetic veneers for multiple reasons, including the following:
Ability to match exact tooth shade
Translucency of a natural tooth
Durable, long-lasting
Stain-resistant, non-porous
Are porcelain veneers right for you? Call Dr. Mitzi Morris to schedule your cosmetic dentistry consultation. We specialize in improving the health and beauty of your smile.