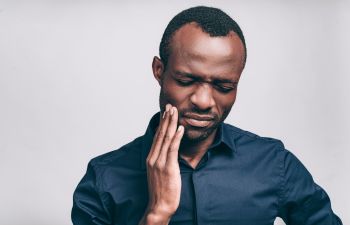 Dental crowns are highly versatile. They can be used to strengthen a weak tooth, restore a damaged or decayed tooth or help support a dental bridge. Crowns can also be used cosmetically for a tooth that just doesn't fit in with the rest of your smile. While modern dental crowns are made with top grade materials, your crown can still suffer complications. Whether your crown concerns are due to comfort or aesthetics, it is important to relay any issues to your dentist as soon as possible.
Here are some common crown problems you may encounter:
Sensitivity
While it is normal to experience some slight sensitivity immediately after the crown is placed, if you continue to experience an intolerance to hot or cold temperatures, you may need to be examined. Typically, patients feel pain or sensitivity at the gum line or below the crown. This can be due to decay in the underlying tooth. Instead of just treating the symptom, let a dentist evaluate your sensitivity first.
Bite is Uneven
If your bite doesn't feel comfortable, your crown may need to be adjusted. This can occur immediately after it is placed or several years down the road as your gums, jaw or surrounding teeth change. In most cases, this is an easy fix and may involve your dentist buffering the crown until it creates a better bite.
A Crack Widens
A crown is often the best solution for a severely cracked tooth. However, there is always a chance that the crack will worsen and the crown will no longer be able to hold the failing tooth. If this occurs, see your dentist sooner rather than later. You may need a root canal and a crown replacement to save your tooth.
Loss of Crown
There are times when your crown can become loose or fall out completely. This can be especially disruptive if the crown is in the front of your smile. While aesthetics is a concern, the health of your tooth is also at risk if a crown falls out. Make sure to save the crown if you have it and your dentist can likely cement it back in place.
Black Lines
If you notice a black outline at the bottom of your crown where it meets the gum line, go ahead and make an appointment. This is more common in patients who have older crowns or crowns that were not properly crafted. Black lines are an indication that the gums are separating from the base of the crown, which leaves the underlying tooth more exposed. A crown replacement may be necessary.
If you have a problem with your dental crown, call Dr. Mitzi Morris. We can handle all types of crown concerns, giving you an affordable and long-lasting solution to your smile.