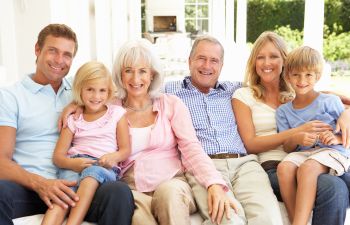 Just like the appearance of your eyes or nose, you can also trace some of the aesthetic features of your smile back to your parents or grandparents. But what about the health of your smile? While you can't solely blame your genes for your frequent cavities or struggle with gum disease, they may be playing a role.
According to recent studies, oral health issues like cavities may have a genetic link. Researchers from the University of Pittsburgh School of Dental Medicine discovered a positive link between tooth decay and aggressive periodontitis and genetics. According to the research professor in this study, there are individual variations of a gene called beta-defensin 1, which can influence the first-line immune response against invading germs, including the bacteria that causes oral problems. In other words, your parents may have passed down some genes that make you less likely to fight against the bacteria that causes tooth decay and advanced gum disease.
Cavities
Tooth decay is triggered by a bacterial infection inside your mouth. When bacteria cling to tooth surfaces through dental plaque, they feed on sugars and acids that eventually break down the enamel of your teeth. Some patients, however, are more prone to cavities than others, despite their similar oral hygiene routine. Experts think this could be due to the structure of enamel proteins, the quality/quantity of saliva and immune defense mechanisms – which can all be genetic traits!
Gum Disease
Like cavities, periodontal disease is also caused by bacterial infection. When the infection begins in the gum tissues, it is known as gingivitis and includes red, swollen or bleeding gums. Untreated, gum disease can progress enough to damage the surrounding bone and cause tooth loss.
Science has confirmed connection between genetics and periodontal disease. Our genes determine our enzymes, which each produce prostaglandins, or the cells that cause inflammation in periodontal disease.
If your parent struggled with gum disease or cavities, it doesn't mean you are destined to follow suit. In fact, you can easily overcome your genetic influence towards your oral health by maintaining a more disciplined oral hygiene routine (brushing, flossing and rinsing) and by seeing your dentist twice a year. At the office of Dr. Mitzi Morris, we may even want to see you more often if your tendency to develop decay or periodontal disease is strong.