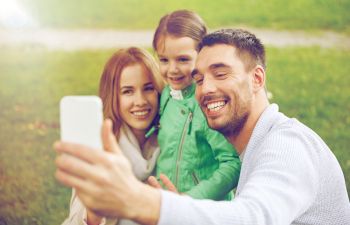 Your teeth don't have muscles. So what does it mean to have "strong teeth"? The strength of your teeth actually refers to its health and structural integrity. That's why you may hear someone encourage you to drink milk for strong teeth and bones. The calcium in milk is just one of many factors that contribute to the health and strength of your smile.
There are certain minerals that are known for supporting optimal dental health. More specifically, these minerals help to build or protect the enamel of your teeth, which is the outermost layer that is exposed to harmful acids, sugars and bacteria on a daily basis. Once this enamel layer wears thin or breaks down, the strength of the tooth is in jeopardy. While calcium, Vitamin D, phosphorus, Vitamin A and beta carotene are important nutrients for your smile, fluoride remains one of the most essential minerals for helping your teeth stay strong.
In order to maintain a strong smile, it is also important to avoid certain habits. Anything that will cause cavities, gum disease or enamel deterioration can essentially weaken your teeth. If you frequently get cracks in your teeth, have sensitive teeth or notice a yellow hue to your smile, you may already have weak or thin enamel.
How Can Weak Teeth Be Treated
If your teeth need to regain strength, go to the dentist. There are countless options that can rebuild your smile if it becomes damaged, infected or diseased. Depending on how badly your teeth are compromised, you may need dental bonding, an inlay or onlay, a dental filling or a dental crown to properly restore it. Rest assured that these provide high durability and maximum aesthetics.
If you have one or more weak teeth, let us help you at Mitzi Morris, DMD. We give each patient the opportunity to have a strong and healthy smile through all stages of life.
Mitzi Morris, DMD, PC – Roswell Dentist
1295 Hembree Rd, Suite B202
Roswell, GA 30076
Phone: 678-459-2990