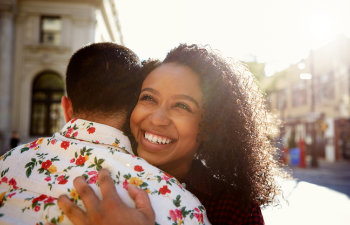 Are you bothered by your gapped smile? You may not have to wear braces to fix it! At the office of Dr. Mitzi Morris, we are excited to discuss an effective and non-invasive cosmetic dental solution to tooth gaps: dental bonding. If you have unsightly spaces between your teeth, also known as diastema, read on to discover how dental bonding can help bridge that gap and transform your smile.
Understanding Diastema: Gaps Between Teeth
Diastema is a common dental concern where there are noticeable spaces or gaps between two or more teeth. While some people embrace this unique characteristic, others may feel self-conscious about their smile due to the gaps. Diastema can be caused by various factors, including genetics, missing teeth, tooth size discrepancies, or certain oral habits.
The Beauty of Dental Bonding
Dental bonding is a versatile and popular cosmetic dental procedure used to address various dental issues, including gaps between teeth. It involves the application of a tooth-colored composite resin material to the teeth, which is then shaped and bonded in place to enhance the appearance of the smile.
The Dental Bonding Process
When visiting our Roswell clinic for dental bonding, you can expect the following steps:
Consultation: The journey begins with a consultation with Dr. Morris. During this visit, your dentist will assess your oral health, discuss your cosmetic goals, and determine if dental bonding is the right solution for you.
Color Matching: We will carefully choose a composite resin shade that matches the natural color of your teeth, ensuring a seamless and natural-looking result.
Tooth Preparation: Minimal preparation is required for dental bonding. In most cases, anesthesia is not necessary unless the bonding is used to fill cavities or address other dental issues.
Bonding Application: The composite resin material is applied to the teeth, and Dr. Morris will skillfully mold and sculpt it to close the gaps and create a more harmonious smile.
Curing: A special light is used to harden the composite resin, bonding it securely to the teeth.
Polishing: Finally, the bonded area is polished to match the sheen of your natural teeth, leaving you with a beautifully enhanced smile.
Advantages of Dental Bonding for Diastema
The benefits of bonding are noteworthy and include the following:
Improved Aesthetics: Dental bonding effectively closes the gaps between teeth, instantly transforming your smile and boosting your confidence.
Non-Invasive: Unlike some cosmetic dental procedures that require extensive tooth reduction, dental bonding is minimally invasive, preserving the natural tooth structure.
Time-Efficient: Dental bonding is typically completed in one visit, allowing you to achieve your desired results without lengthy treatment times.
Cost-Effective: Compared to other cosmetic dental treatments, dental bonding is a more budget-friendly option for improving your smile.
Reversible: If desired, dental bonding can be reversed or replaced with alternative treatments in the future.
Caring for Bonded Teeth
Maintaining your newly bonded smile is simple. Practice good oral hygiene by brushing, flossing, and visiting your dentist regularly for check-ups. Avoid biting hard objects like ice or using your teeth as tools to prolong the life of the bonding.
Schedule Bonding and Fix Your Tooth Gap
At Dr. Mitzi Morris's dental practice in Roswell, we believe that every patient deserves to feel confident and proud of their smile. Dental bonding is an excellent solution for closing gaps between teeth and enhancing your overall smile aesthetics. If you're looking to bridge the gap and achieve a beautiful smile, schedule a consultation with us today. Together, we can craft a personalized treatment plan that aligns with your goals and brings out the best in your smile!