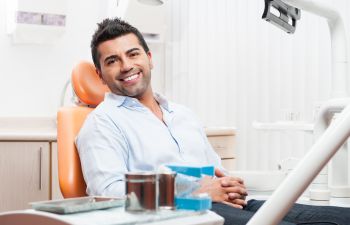 When you consider your dental health, you probably think about your teeth. While your pearly whites are certainly a major component of your oral health, your gums play a vital role too. In fact, your gums are the foundation for your smile.
Your gums, which can be referred to as gingiva, are the pink, fleshy tissue at the base of your teeth. They not only anchor your teeth in place, but they also act as a natural shock absorber when you chew or bite down.
Signs that Your Gums Need Attention
Keep in mind that gum disease can be painless, and that a smoking habit can completely mask the signs of gum disease. If your gums are healthy, they will be a nice pink color and be firm to the touch. However, the following symptoms (listed by Colgate) are typically an indication that you need periodontal treatment of some kind:
Swollen, red, tender or bleeding gums
Gums that recede or move away from the tooth
Persistent bad breath or bad taste in mouth
Loose teeth
Visible pus surrounding the teeth and gums
What You Can Do
Just like other parts of your body, your gums need proper vitamins and nutrients to stay healthy. In addition, routine cleaning and care is essential. The best way you can keep your gums healthy is by flossing at least once a day and visiting your dentist for a routine exam twice a year. If you have a history of gum disease or you have diabetes or a smoking habit, you may be asked to see your dentist more regularly. Gum disease is absolutely reversible if caught at a mild to moderate stage. However, neglecting the health of your gums could lead to receding gums, loose teeth and missing teeth. Gum disease can also compromise your overall health, including your cardiovascular system!
For top quality periodontal treatment in a relaxing and rewarding environment, choose Mitzi Morris, DMD. We serve the Roswell area with excellence!
Mitzi Morris, DMD, PC – Roswell Dentist
1295 Hembree Rd, Suite B202
Roswell, GA 30076
Phone: 678-459-2990