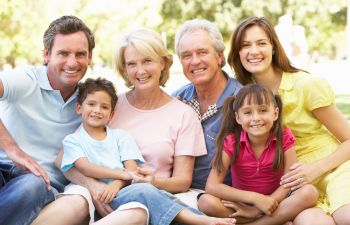 Missing teeth is a serious concern. Not only do missing teeth cause aesthetic threats and eating difficulties, but they can also lead to several oral health problems as the adjacent teeth migrate towards the open gaps in your smile. Fortunately, modern dentistry offers top ranked teeth replacement options, including the gold standard of dental implants. Dental implants can restore your teeth for healthy function and help you regain the confidence you deserve in your smile.
Dental implants are the most advanced tooth replacement system ever developed, with a success rate of 95% to 98%. Whether you are tired of wearing ill-fitting dentures or you are self-conscious about missing teeth, implants can be the perfect solution. Dental implants can deliver the closest results to natural looking teeth, and they can be maintained like you real teeth too. They can be used for single-tooth replacement or to secure an entire arch of teeth (implant supported dentures). If you have missing teeth or teeth that are badly diseased, dental implants can provide the comfort and stability you need for a confident, attractive smile.
To be considered as a good candidate for dental implants, it is important that you meet the following criteria first:
Optimal gum health, free of periodontal disease
Adequate bone height and density in jaw
Non-smoker
Good overall health
Jaw has reached full growth (over 18 years old)
A dental expert is the only sure way to know if dental implants are right for you. Call Dr. Mitzi Morris today to learn more about the remarkable benefits of implants dentistry. We offer excellence in tooth replacement for a beautiful smile at every stage of life.