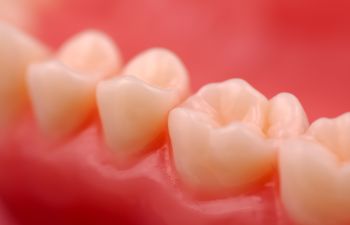 It is already understood that the health of your gums is highly influenced by the health of your body, and vice versa. Untreated gum disease has been linked to stroke, heart disease, premature birth and other serious health conditions. But could your body weight play a role in your periodontal health?
A recent study at New York Medical College believes to have found a correlation between periodontitis (advanced gum disease) and obesity. According to the NYMC professor of medicine and pharmacology Nader G. Abraham, PhD, DrHC, DrHC, "for the first time ever we found evidence that bacteria can affect fat cells."
In this "first of its kind study," researchers discovered that fat cells can display an inflammatory reaction when under attack by viruses or bacteria. In those who are overweight or obese, this inflammation can lead to type 2 diabetes. The research at NYMC was carried out by giving mice a form of bacterium responsible for periodontitis (Porphyromonas gingivalis) and then tracking the resulting tissue inflammation. The researchers saw that the bacteria had impacted the operation of the fat tissue inside the mice.
While gum disease can have profound influences within the mouth, the effects within the body are just as disturbing. If you notice signs of gum disease, it is imperative that you take action sooner rather than later. Symptoms such as puffy, bleeding or red gums indicate gingivitis, which is the first and most treatable stage of gum disease. If allowed to progress into periodontitis, the consequences get much more dire. To avoid tooth loss as well as potential cardiovascular disease and diabetes, it is critical that you keep your gums in ideal shape.
How do you keep your gums in good health? Regular brushing and flossing at home as well as routine exams with your dentist. If you smoke, have a family history of gum disease or carry other high risk factors, it may be best to see your dentist more often than every six months. Call Dr. Mitzi Morris today and let us evaluate your gum health!