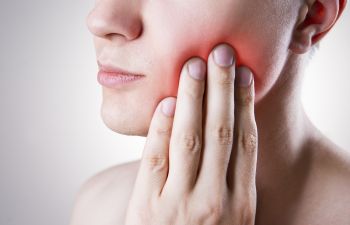 Have you decided to quit smoking? We applaud you. Smoking cigarettes is one of the most harmful habits for your oral health, as it leads to problems ranging from tooth stains and bad breath to gum disease and oral cancer. Since quitting cold turkey is very difficult to do, many smokers turn to e-cigarettes and nicotine gum to curb their cravings during the process. While these measures do much less harm to your health than traditional cigarettes, there are still some oral health drawbacks you need to be aware of.
E-cigarettes

Using e-cigs or "vaping" is a popular trend and it's even branded as a heathier and cheaper option compared to smoking real cigarettes. While e-cigs don't produce smoke or other harmful fumes, they still contain nicotine. Nicotine is what is responsible for slowing down your body's ability to heal (vasoconstriction) and it also lowers your saliva production. A dry mouth is associated with excessive plaque build-up and bacteria in the mouth, which are culprits to tooth decay, gum disease and bad breath. Therefore, while your lungs may be getting a break by resorting to e-cigarettes, the detrimental impacts inside your mouth are still there.

Nicotine Gum

Did you know that nearly 2 million Americans use nicotine gum each year as a way to break their smoking habit? While this seems to be the safest course of action, nicotine gum is still known for few oral side effects. Users may suffer from jaw pain (due to excessive chewing) as well as sores, blisters and other mouth irritations.
At Mitzi Morris DMD, we always encourage patients to quit smoking and we support the way they choose to do it. However, it is also our responsibility to expose the dental health risks of any cigarette or smoking alternatives. If you need to break your habit slow and easy by using nicotine gum or vaping, just be sure you stay on top of your oral health in the process. Most importantly, don't skip your routine hygiene visits!
Mitzi Morris, DMD, PC – Roswell Dentist
1295 Hembree Rd, Suite B202
Roswell, GA 30076
Phone: 678-459-2990