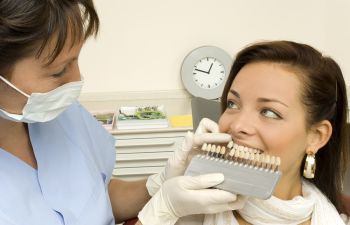 Is replacing a missing tooth (or multiple teeth) really necessary? If it is in the back of your mouth where others don't see or it doesn't seem to affect your speech, you may be tempted to do nothing about it. This can be a big mistake. Replacing missing teeth can prevent a wide range of dental problems, including those that affect your overall health and facial appearance. Here are 6 reasons why you should consider tooth replacement:
Shifting Teeth: The adjacent teeth often begin to shift out of position due to a lack of support from an opposing tooth.
Aesthetics: Big gaps or spacing in your teeth, especially if the lost teeth are up front, can dramatically compromise the appearance of your smile, perhaps causing you to smile less often or hide your smile.
Gum Problems: You will be at a greater risk for gum disease and other gum complications. This happens due to a change in inclination and position of the teeth as well as frequent food entrapment between the teeth. Progressive gum disease can loosen your teeth over time, resulting in more tooth loss.
Tooth Decay: Food and bacteria easily accumulate in the open spaces of missing teeth, which can wreak havoc on the health of your existing teeth, causing plaque-build up, enamel erosion and tooth decay.
Compromised Function: Without the full stability of dentition, eating can become more difficult. If this causes you to restrict your diet, your overall health may be at risk. In addition, your speech can also become distorted in some cases.
Premature Facial Aging: To prevent bone loss, your jawbone needs to be properly stimulated with tooth and jaw activity. Jawbone deterioration will eventually cause the facial structure around your mouth to shrink, resulting in a sunken or aged appearance.
The above risks are significant reasons why it is worth the time and money to replace your missing teeth. Dr. Mitzi Morris offers a full range of tooth replacement options, including the gold standard solution of dental implants. Dental implants allow you to have replacement teeth that look, feel and function most like natural teeth.