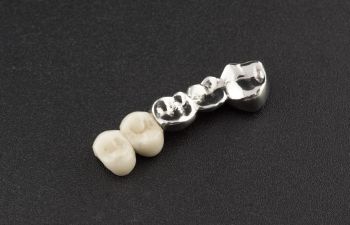 Porcelain veneers are a popular trend in cosmetic dentistry. They can provide an instant smile makeover, with the ability to correct teeth that are discolored, gapped, chipped or crooked. However, don't let the word "porcelain" mislead you. Porcelain veneers are not fragile, and they are not made of porcelain. Porcelain veneers are made of highly durable ceramic that can last up to 20 years.
Here are 4 common misconceptions about porcelain veneers:
They Won't Always Look That Good

Both the functional and aesthetic properties of porcelain veneers are meant to last. Veneers are very stain resistant and should continue to retain their beautiful, glossy white appearance for years to come if properly cared for.

They Require Extra Maintenance

You can care for your porcelain veneers just like you would your natural teeth, with proper brushing and flossing. You will also not be highly restricted in your diet, but you must use common sense. Don't use your veneers for chomping ice or opening bottles if you want to keep them looking their best.

The Procedure is Painful

In order for your veneers to fit, some of your natural tooth material must be removed. However, not only is this minimized and tolerable for the patient, but anesthesia will be used as an extra precaution. Sedation dentistry is offered at various levels and can allow for a truly comfortable and relaxed dental procedure.

My Smile Will Look Fake

When porcelain veneers are placed well and made of high quality material, they look extremely natural. An experienced cosmetic dentist carries both talented craftsmanship and dental skill, ensuring your porcelain veneers look uniquely yours. You should never feel like you have a "cookie-cutter" smile or fake smile when getting veneers. They are a highly customizable solution in cosmetic dentistry and they can be adjusted in size, color and shape.
If you have further questions about porcelain veneers or how they could improve your smile, please contact Dr. Mitzi Morris. We look forward to showing you how easy and manageable it is to achieve your dream smile.